Careers
Immersev is a new Software and Web Development firm that offers an inspiring and informal work environment for someone to work in. We like to do work that is not run-of-the-mill and expect our staff to be well versed in the latest in their fields.
We are currently looking for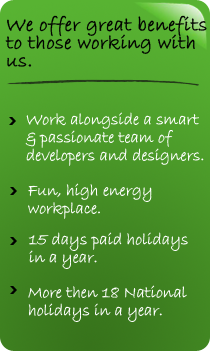 © 2011 Immersev. All rights reserved.